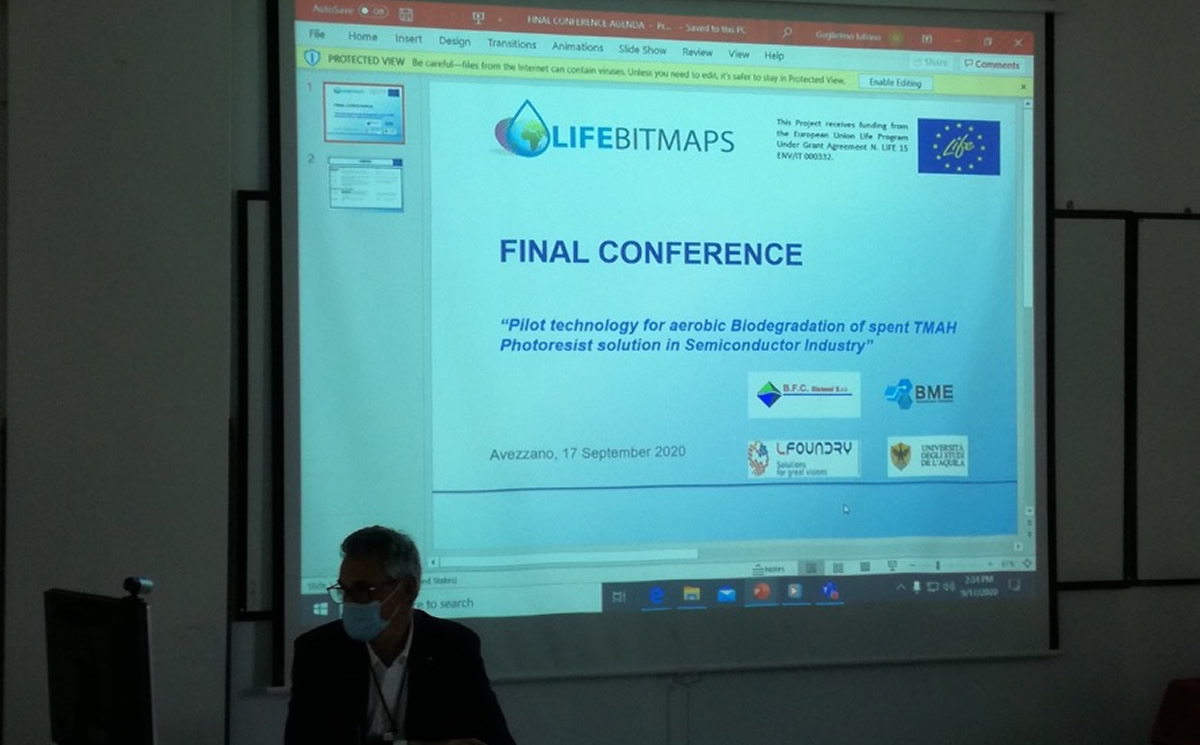 FINAL CONFERENCE
September 17th 2020 - The Final Conference of the project has been held on September 17th 2020 with the scope to summarize the project's results and identify possible future developments aimed to replicate BITMAPS technology by engaging local, regional and national authorities as well as their technical bodies.
The Conference was organized in a "combined mode" foreseen a minimum presence on site and using a telematic tool which was anyway required considering the distribution of ESIA members in the EU countries.
Considering the difficulties due to Covid-19 outbreaks, the interest demonstrated by the participants has been very good. Authorities and technical bodies took awareness of results and demonstrated willingness to support the "After Life" initiatives addressed to promote Bitmaps as Emerging Technology. ESIA (European Semiconductor Industry Association) members were interested to the technical results and a proficient discussion about wastewater treatments containing TMAH was held in the final round table.