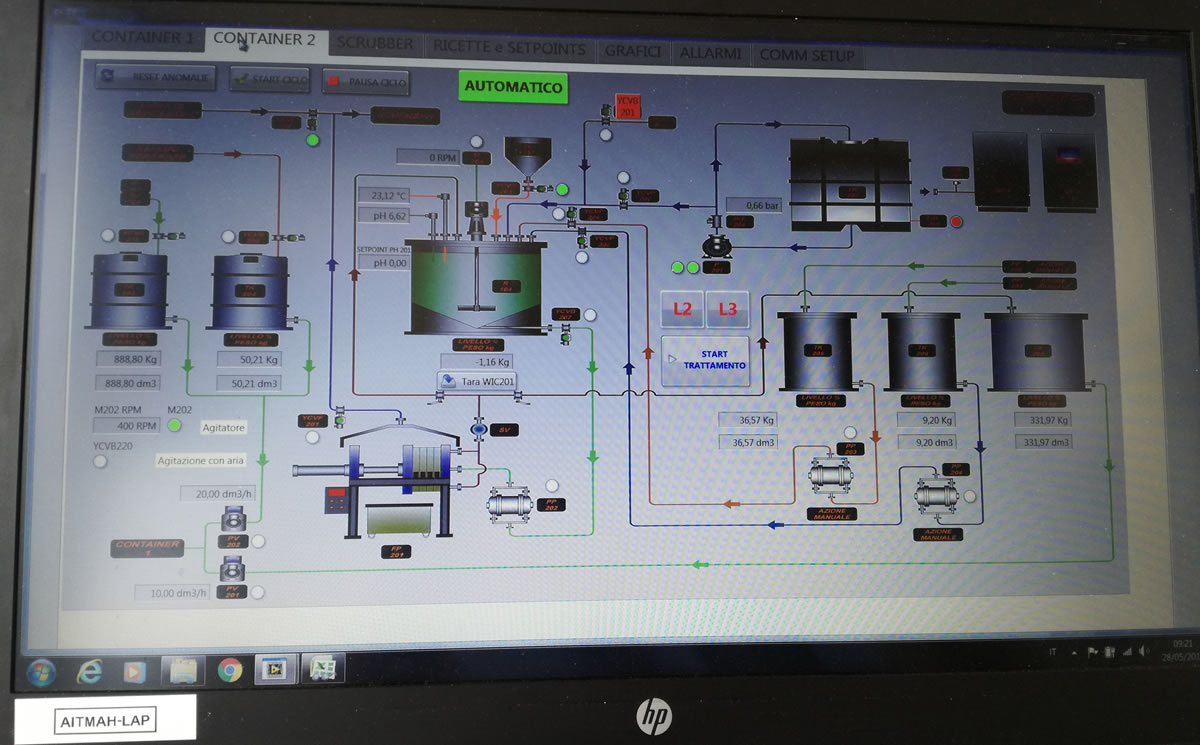 Pilot Plant test phase
October 31 2019 -The pilot plant tests began in the spring of 2018 and lasted until autumn of 2019. One of the main problem during the initial tests on the TMAH treatment section consisted in the clogging of the pipes connecting the process reactors, that brought to stop temporarily the experimental phase. In order to overcome that issue, a slight modification has been designed and planned in relation to the transfer of the treated flow from a process reactor to the subsequent one. The upgrade included the replacement of the boost pumps and the increase of the diameter for the pipes connecting the reactors. In addition, the connection among a reactor and the next one was moved from the bottom to the top of the reactors. These deposits took place during plant downtimes, periods linked to the evaluation of both: plant data and batch process conditions.
The plant was born like experimental equipment to confirm lab data, so during the periods between December and February, due to the risk of freezing of the pipes and consequent breakage (non-insulated external lines), the plant was shut down.